Our mission statement as architects is to deliver exceptional projects that transform spaces and change lives. It's why we often design the furniture that will be used in a space as well as the space itself. It's because when you think about the furniture that will be part of a space as well as the space itself, you create a much more considered and, ultimately, practical project.
Kitchen furniture
We work closely with kitchen designers when a project involves a kitchen. When we're designing the space, we're thinking about how it will be used and the furniture that will be needed. Where are the wall units? Where is all the kitchen equipment going to live? Where are the island areas and where do they face?
We also ask how the 'fixed' furniture in the kitchen relates to moveable pieces of furniture such as tables and chairs. If the space is open plan, we'll also be thinking about how the kitchen furniture relates to other 'rooms' in the space such as seating areas.
Bathroom furniture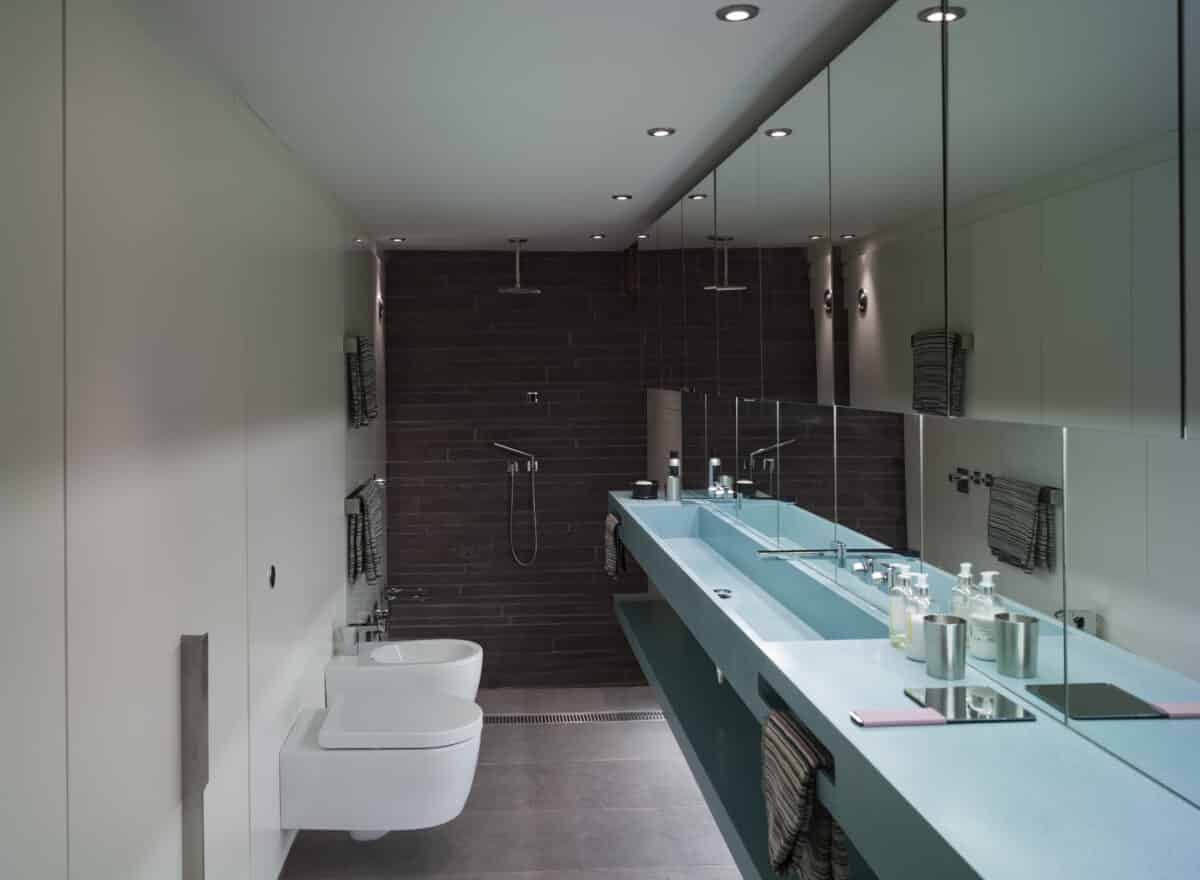 A bathroom obviously needs a basin, a shower cubicle, a bath and storage. The question is how they relate to the overall space. We often try to build showers into the floor rather than using a shower tray. This helps the space to feel more usable, more beautiful and more seamless. As well as hidden storage for items such as medication, there also needs to be a place for the towels that are used every day. In smaller spaces it can be helpful to remember that a heated towel rail is multi-functional because it provides a place for these towels as well as acting as a radiator.
Furniture at entrances
The entrance to your home needs to work very hard. You'll need a place to sit to put on and take off shoes. You'll also need space to stow shoes and hang bags, hats and coats. It's interesting to explore how you can use these vital pieces of furniture to demarcate the space instead of walls. You can also consider full height cupboards that will streamline the space as well as provide even more storage space.
Furniture in living spaces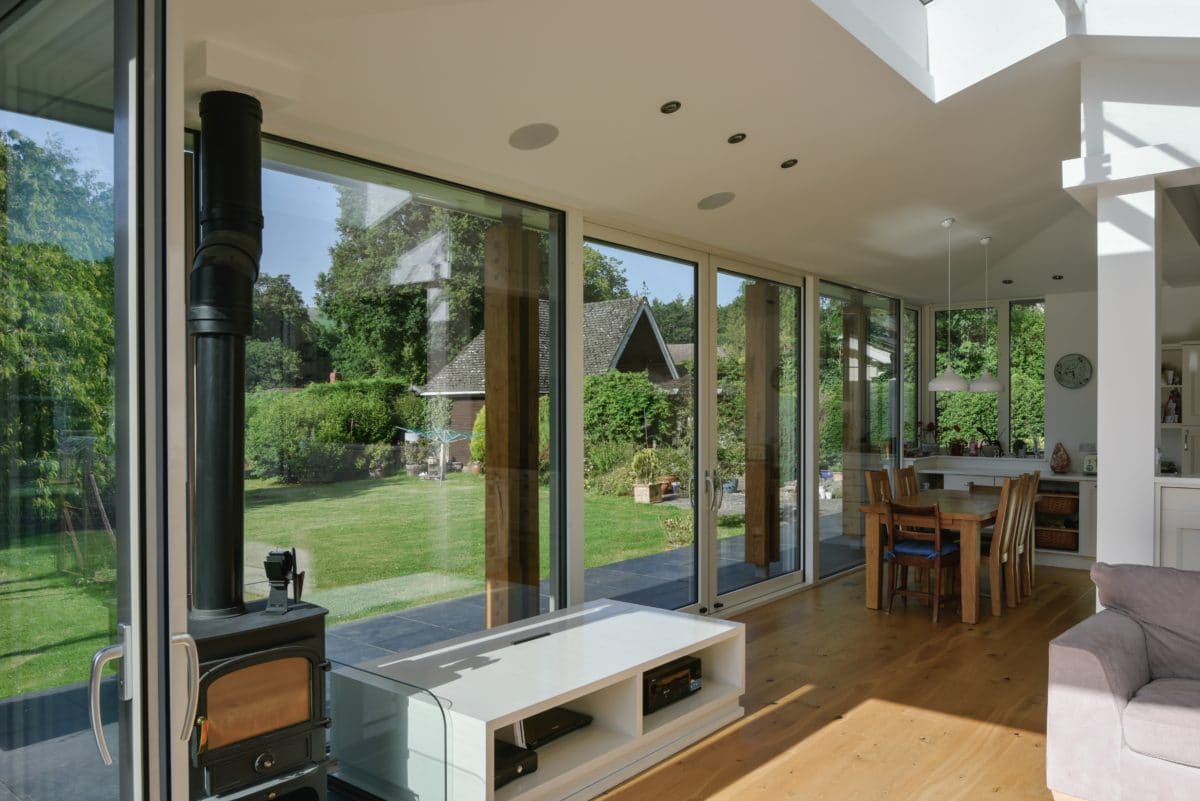 In living areas, we often need furniture associated with TV and media. It's important to make sure furniture interacts well with the power sockets, the aerial sockets and the internet if it is to be successfully used.
There are the same considerations in offices. Can we build in workbenches that will fit the space perfectly as well as be cheaper than a freestanding piece of furniture? Shelves above and spaces for filing cabinets are also worth considering.
You also need to consider how to bring character and ambience to a space. Items such a wood burning stove bring the very intimate connection and atmosphere that fires create. It is also a very efficient heat source, especially in places like Herefordshire where you can source timber locally.
Bedroom furniture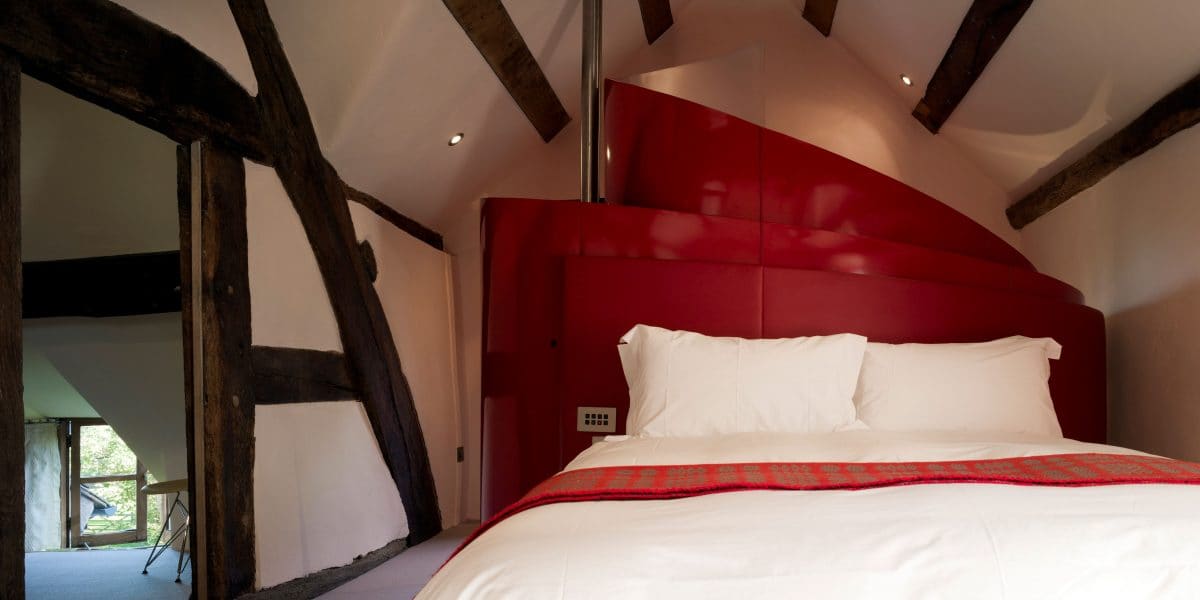 A bespoke fitted wardrobe that runs floor to ceiling and uses every part of the space will be much more space-efficient than having freestanding wardrobes and chests of drawers. This is particularly true when two people are using a space and twice as much storage space is needed.
A fitted wardrobe can include hanging space, drawers, space for shoes, mirrors and more. Because you can shut the doors on all this storage space, you will also transform your experience of your room and create a much more tranquil space.
Very often we design these wardrobes ourselves or work with a designer to do so.
Outside furniture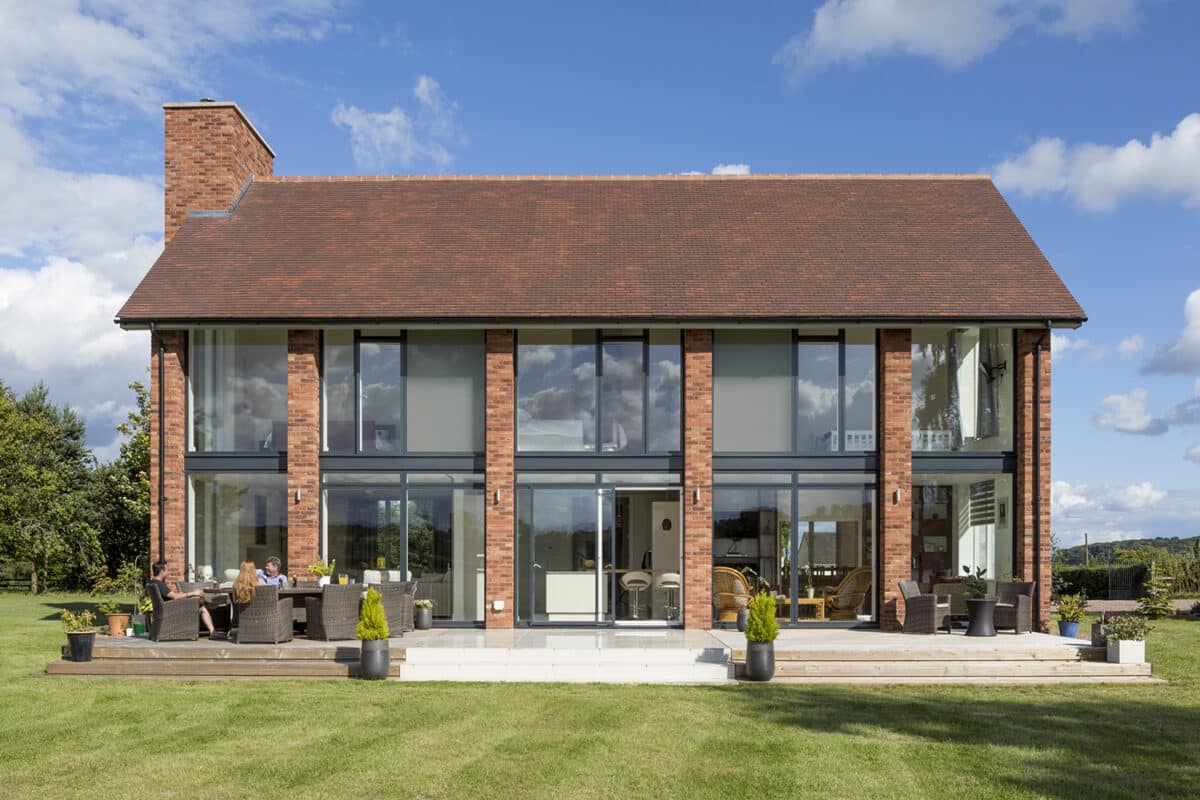 Outdoor furniture is a wonderful benefit in the summer, creating outdoor rooms for you to enjoy with family and friends.
You need to think about creating a terrace where you can put a table, chairs and outdoor sofas. If you're a keen cook, you might want to include an outdoor kitchen, a built-in barbecue or a pizza oven.
At the same time, you'll need to consider where and how you'll keep these items undercover in winter. For this reason, a well-designed shed will be very important.
The importance of thinking of space and furniture as a whole
The most successful projects consider both the space and the furniture used in the space. It helps to make a much more practical space. It also helps to make a much more serene and beautiful space for you to enjoy.