Communion means 'shared vision'. We believe successful buildings are the result of people working together to deliver a shared vision. We work closely with our clients to deliver exactly what they need and we build strong relationships with other stakeholders involved in the project. We find that this approach creates value, improves quality and reduces timescales and cost. Every project we work on is unique.
People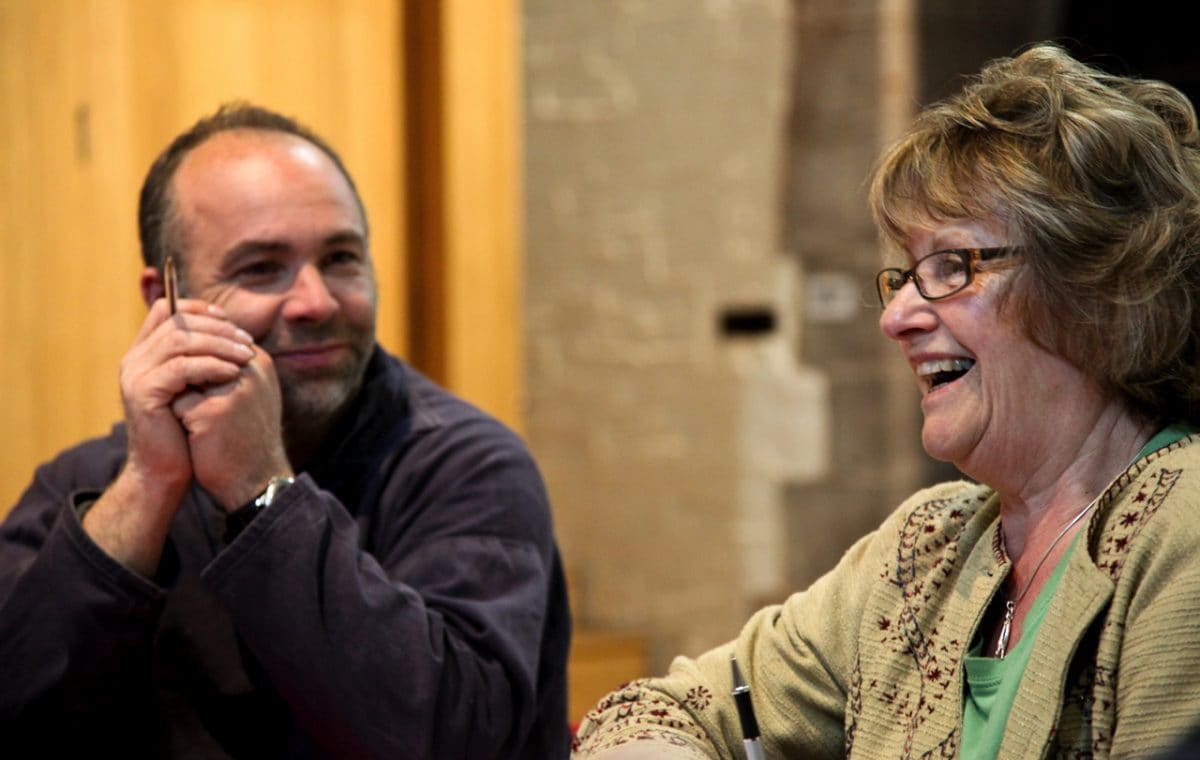 Getting to know our clients well is important to us and the cornerstone of every project. We collaborate with other stakeholders too, for example, builders, engineers and planning officers. Good relationships lead to better projects. They also save money, improve quality and speed up delivery.
"The design and craftsmanship is excellent throughout"

Wood Awards 2010
Space
Space is the world that we all inhabit. It is simple but our relationship with it is complex. Creating the right spatial solution to every challenge is what we love to do. Delightful architecture is a physical response to people's individual or collective needs. We seek simple solutions that deliver maximum results. Our designs aim to minimise our impact and celebrate what is special, whether it is a Norman church or a unique view. Capturing these moments effectively within a building allows us to create exceptional spaces to live, sleep, eat, meet, work and worship in.
"I have enjoyed and appreciated working with Communion. As a company they were extremely sensitive to our vision, attentive to design detail and always easy to work with. I can completely recommend them without reservation."

Revd S Lockett, Vicar, St Peter's Church, Peterchurch.
Design
Our designs provide elegant solutions to difficult situations. We are known for 're-imagining' buildings from Grade I listed churches to longhouses or barns. We have an extensive knowledge of the legislation that protects these buildings, and develop projects that breathe new life into these valuable buildings. Our experience has shown that successful design can both conserve and enhance a building's special architectural and historic interest, as well as ensuring they meet today's needs.
We prioritise long-term sustainability in our projects and our approach is summarised in our Sustainability & Energy Creed. Working to your budget we help protect the environment, from specifying recycled, low-energy materials, to opting for heat pumps and bio-fuel boilers.
A building project is a journey that involves exciting decisions, enormous responsibilities and incredible rewards. It is an opportunity to imagine an idea, develop a design and see it take its place in the landscape for generations to come.
Communion has developed an easy to understand process that gives you what you need to realise your project. Learn more about our five step process and watch our easy-to-understand videos.
Working with us
The success of a project relies on two things: does it achieve its aims and was it an enjoyable journey. At the end of every project we ask people about working with us. Here's what they consistently say.
Creative: you will get something amazing
Interactive: you will enjoy the process and the results
Competent: you can have confidence in them; they worry for you
Reliable: they do what they say they will do
Integrity: they only commit to what they believe they can deliver cost effectively
High profile: you will get a prestigious result
Output: you will have delight and pride in the finished product
Image: they look to the future, but they care for our shared heritage
Value: no-one else will have anything like this
Specialist: they have a unique view
Our specialist areas
We specialise in residential architecture in Herefordshire, Worcestershire and Gloucestershire. Our ecclesiastical and community projects take us nationwide. Whether you are looking to develop something new, or need to renovate and conserve a historic building, we believe Communion can meet your specific needs.