For us, seeing a project move from being a few lightly sketched needs, wants and desires to being a completed building is an incredible process. Even though we've taken it countless times with countless projects, it's a journey that always brings us great joy. At the same time, there will always be difficulties and frustrations, although our experience tells us that these will be overcome and forgotten in the realisation of the end result.
We know from the feedback we get from our clients that they experience the same stresses and they have the same sense of joy at the completed result. To help them navigate what can be a difficult and complicated journey, we divide the process of realising a building into a series of Stages – you can read more about them here.
We also recognise that choosing to undertake a building project and work with an architect are big decisions. For anyone considering them, we have gathered together thoughts from some of our clients to give an insight into what it's like to work with an architect in general and Communion Architects in particular.
Why work with an architect?
"Having done quite a lot of projects in the past we thought this was a step far too far and started to look for an architect."
An Edwardian House Reconfigured for the 21st Century

"We could have done it ourselves but we decided to get an architect in to see what was possible. Also, on previous projects we'd used a plan writing service rather than an architect, so someone prepared the plans for us to put through the planning process. This time, being new to the area, we thought we need an architect who knows Herefordshire, knows what the Herefordshire planning committee are going to allow and not allow. We also wanted somebody with a bit of vision."
A Reconfiguration of a Modern House with Extraordinary Views

"A huge amount of work was required because the original house was very small in proportion inside and we felt that one of the most important things for us was to have a big family living space. It was a challenge to extend a Grade II listed building which had already been extended so part of the skill we needed from an architect was to design something and to negotiate with the planners to get it approved. We knew we needed a lot of help to get this right."
A Re-imagining of an Eighteenth Century Timber Framed House in the Malvern Hills

"We were coming a long way and we didn't know anyone in Herefordshire. So should we bring up an architect from the south east? Or should we source a local architect who would be able to source local suppliers? We went for the second option."
Life-changing Business Premises in Rural Herefordshire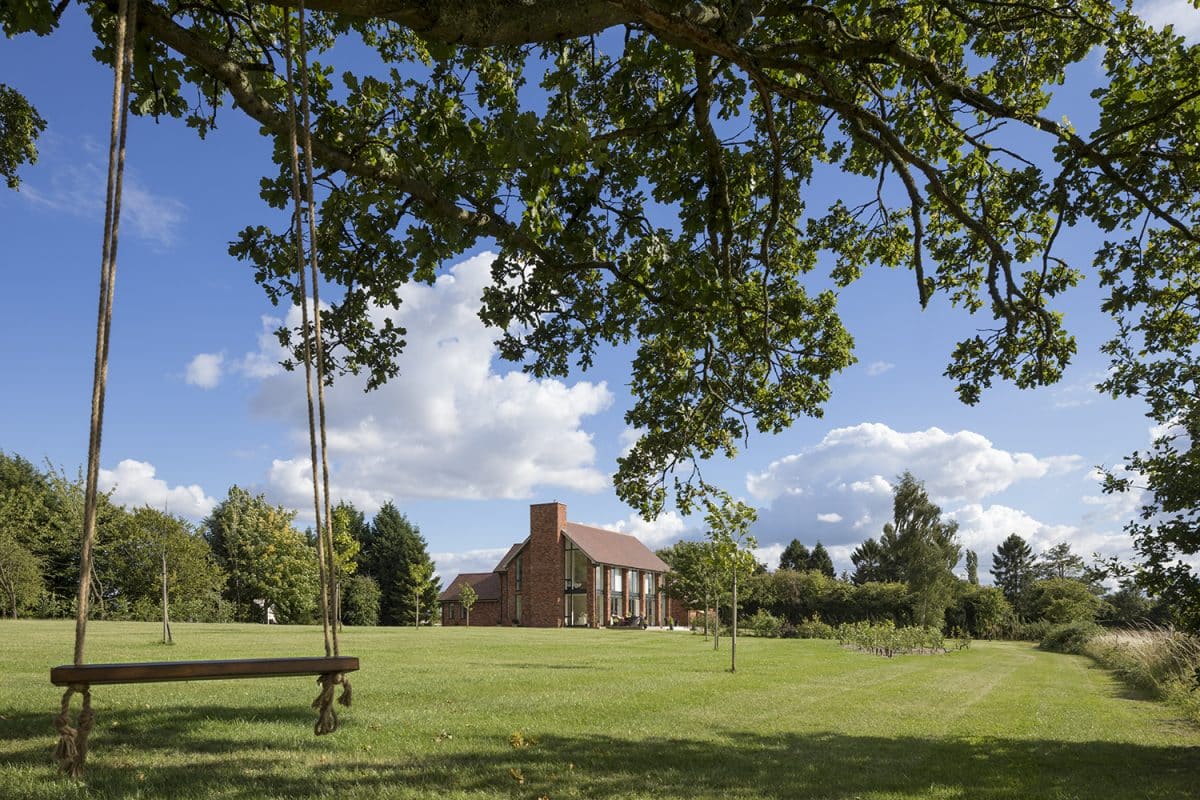 "Seeking planning permission is not something it's worth taking a shortcut on so make sure you choose a team of people you feel give you the best chance of success. The return on investment is huge when compared to the costs involved in securing permission. There's no point in skimping to try to save yourself a couple of hundred pounds at this stage because it could be a false economy."
A New Home with Expansive Views over the Worcestershire Countryside

"We set about a series of meetings that firmed up the initial plans and our specific likes and dislikes. At each meeting we came away feeling we'd made great progress and we'd gone further towards something that was unique to us. Rather than Alex just putting forward a proposal it was always an interactive process."
A Reconfiguration of a Modern House with Extraordinary Views

"It was nice that you'd have a meeting and you'd float a few ideas about and then you'd have chance to consider them. Living in the house at the same time was very good, I think, because you could consider how you actually use the space and how you'd like that to change."
A Handsome Georgian Residence in Herefordshire Re-imagined to Transform Family Life

"Our first plans were knocked back by the planners, but Alex was extremely calm and said 'this is not the end of the world, we will find a way'. That was one of the things we valued most about Alex and the way he worked with us: when problems arose, as they inevitably will in any building project, he was able to find solutions."
A Re-imagining of an Eighteenth Century Timber Framed House in the Malvern Hills
"We chose Communion because by the time we'd got to Stage Two we'd built a relationship of trust. I was also aware that Communion had designed the building that we'd secured planning permission on so it made sense to continue working with them. The architect is the one person you don't want to chop and change during a project. We put the project out to tender with six builders and in the end only three bid for the work, which I found surprising. We went with the one we trusted the most and felt was the most likely to deliver."
A New Home with Expansive Views over the Worcestershire Countryside

"We decided we'd contract for a builder and we were quite selective in who we chose. I'd advise anyone to choose a builder they could talk to easily, wouldn't push them into things they didn't want to be pushed into and had got a team of good skilled craftsmen who can be flexible because even when you've got a design there can still be opportunities to add value to what you're doing."
A Reconfiguration of a Modern House with Extraordinary Views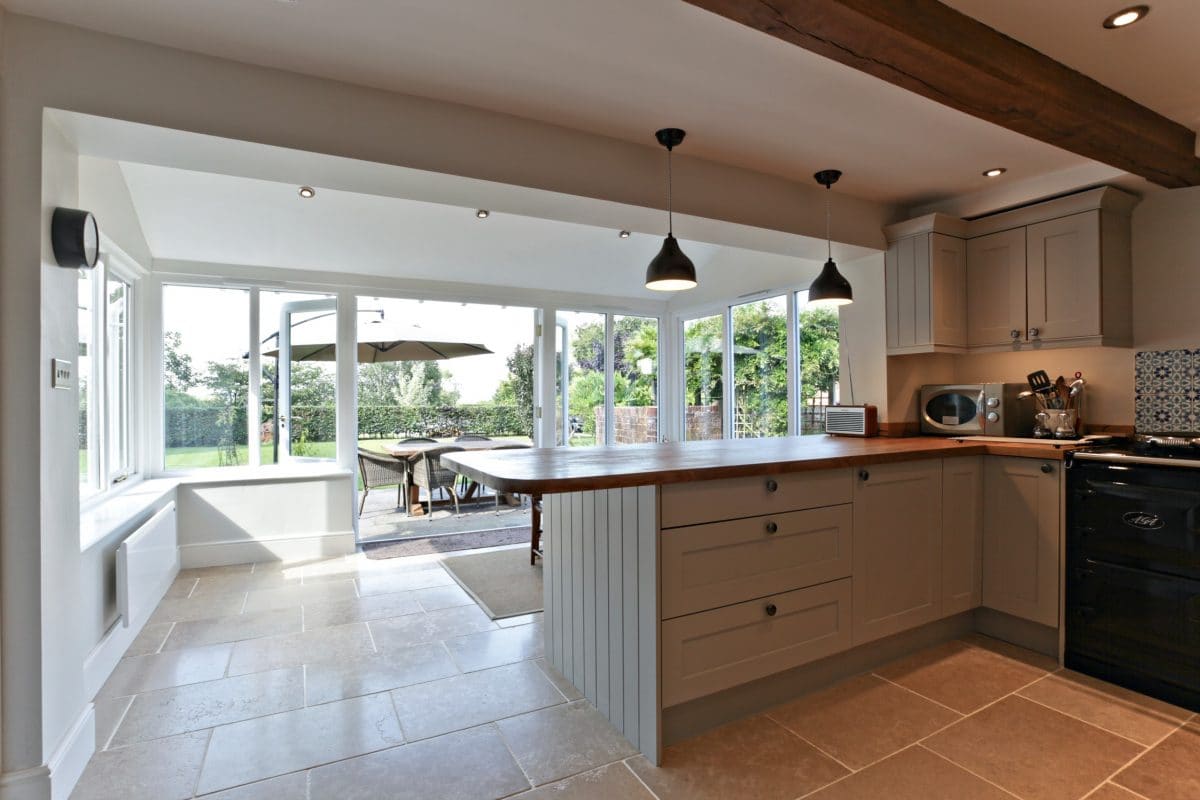 "I think it was useful to have an architect's expertise during the build. That's not to say the builder we had would have done anything underhand but I think Communion had an expectation of what would come up when and the likely discussions that we'd need to have."
A Home Extension for a Family Home in Hereford

"We worked with Communion at this Stage because, even when you've got faith in your builder, you need someone who can put a structure in place and keep everything running, especially on a project of this scale. We came in roughly on time and we were on budget."
A New Home with Expansive Views over the Worcestershire Countryside

"We were glad we used Communion at Stage Three because it helped keep things on price because there are always things that come up that you don't expect. I'd recommend using them for all three Stages unless you've got a lot of previous experience or you've got a lot of time to do it yourself, especially when it comes to the last phase."
A Handsome Georgian Residence in Herefordshire Re-imagined to Transform Family Life

"During the build we had regular monthly site meetings which I felt were essential. They helped to keep the lines of communication open between us, the contractor and Alex, something that was especially important because we weren't living on site. We felt it was essential to work with an architect rather than going direct to a builder. The result would not be anything like what we have here. The expertise of an architect in terms of detailing and in terms of material choices just lift it. As a landscape architect I can probably also run a project, but I would not want to contract administer my own project. You need the intermediary between you and the contractor and you need a really clear contract and strong contract administration."
A Re-imagining of an Eighteenth Century Timber Framed House in the Malvern Hills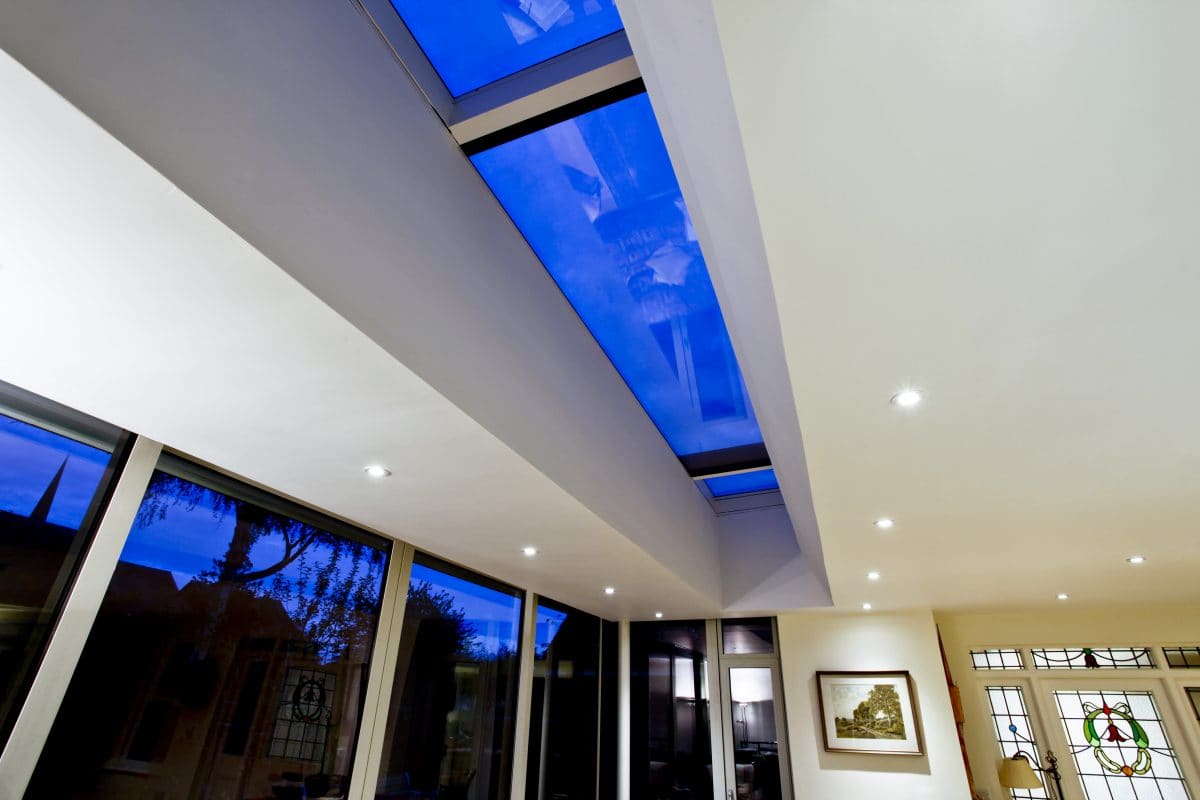 Thoughts on the hardest parts of the process
"Stage Two went on a bit because there were always things that were coming up that hadn't been thought of and lots of debate over this, that and the other. The quality of the work [the builders] did was good but it did take an awfully long time."
An Edwardian House Reconfigured for the 21st Century

"[Stage One] was the longest stage and because we hadn't done a project like this before we were a bit naïve about how long it would take. Again [at Stage Two], we were a bit naïve about how long it would take and what it would involve, which is why I think it's so important that we did use Alex."
A Handsome Georgian Residence in Herefordshire Re-imagined to Transform Family Life

"The project from inception to completion must have taken at least two or two and a half years. The first year was about getting planning permission and getting tenders out to secure the work. All that was done with us being both in Herefordshire and in London so it was quite complex, but Alex made that work really well."
A Re-imagining of an Eighteenth Century Timber Framed House in the Malvern Hills
Thoughts on the costs involved
"We went out to four different builders and all of them came in with prices way over what we had expected. We were then in a situation of: what do we do? The decision was taken that we would revisit the whole plan. We had to take out a significant amount of cost and that meant taking out work that we'd have liked. We chose the lowest tender and then we took out about a quarter of the work to get the price down to what was affordable from our point of view."
An Edwardian House Reconfigured for the 21st Century

"There were additional costs by the end but I think that's not unusual. There was an amount to be played with and we needed it and a little bit more because we found we needed to replace the slab in the kitchen. But it wasn't excessively over."
A Home Extension for a Family Home in Hereford

"We went through a very painful learning process, the build cost at any level would be much more than we had expected. We were arbitrarily setting our own expectation on price for work to be done based on the money available, not the reality of known costs."
A New Home with Expansive Views over the Worcestershire Countryside

"We told [Alex] at the beginning what our maximum budget was so all the way through he was working within those guidelines. The only time we actually went over our budget was when we decided to make use of the builder being on site and doing extra things."
A Reconfiguration of a Modern House with Extraordinary Views

"We did have a budget, which probably slightly constrained what we wanted to do, but Alex was aware of it from the start. This was a big driver for the first phase for us. All the tenders came back over our budget, but what was really nice was that we were able to sit down with the design and keep it essentially the same but take out things that we might not have needed or might not be so important to us or do things in a different way so we could get the budget back down."
A Handsome Georgian Residence in Herefordshire Re-imagined to Transform Family Life

"Budget-wise I couldn't be happier because we came in slightly under."
Life-changing Business Premises in Rural Herefordshire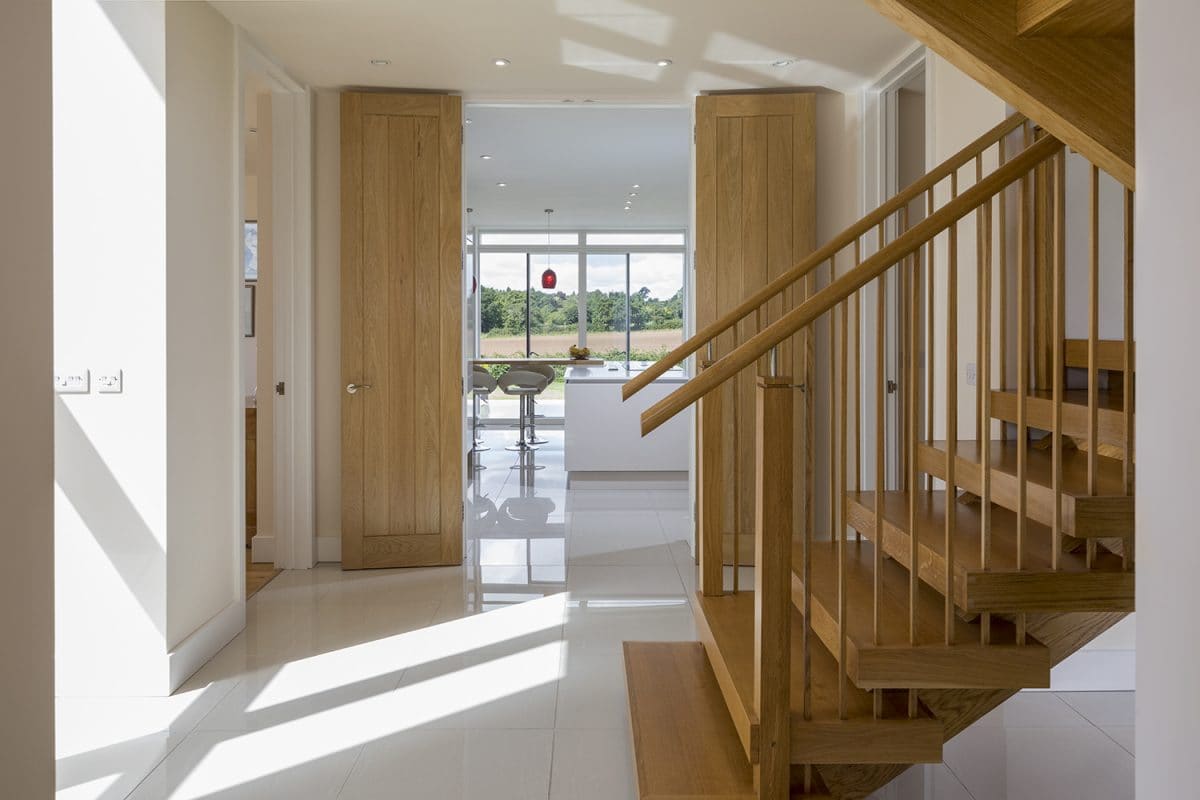 General advice
"Spend as much time as you possibly can on the planning. Think ahead about how the property is going to be used in the years in the future. Think also how somebody else might use it because the house will probably be sold eventually."
An Edwardian House Reconfigured for the 21st Century

"My first piece of advice would be to make sure your architect, your builder and your quantity surveyor can work together. My second piece of advice would be to try not to make any undue changes once a project gets to site because this will cost you time and money. Having said that, it's important to remember that it's your project and if something isn't right, you have to shout if you need to."
A New Home with Expansive Views over the Worcestershire Countryside

"Get an architect on board earlier rather than later, especially if you're only doing work on part of a house because the idea that we went through with isn't one that we'd have come up with on our own."
A Handsome Georgian Residence in Herefordshire Re-imagined to Transform Family Life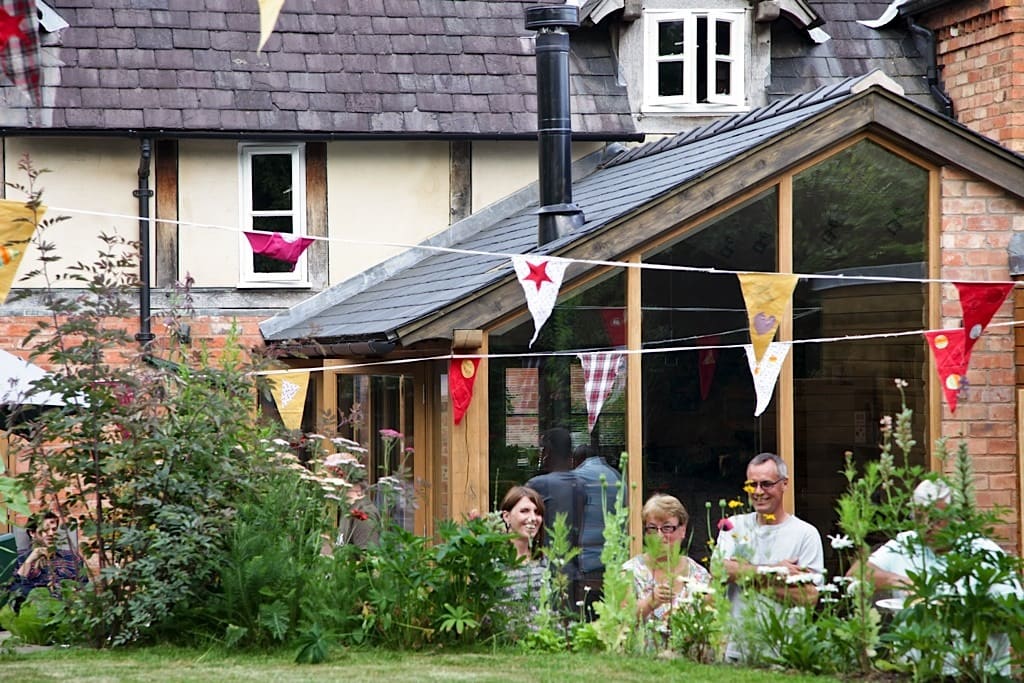 Reflections on the end result
"There's just so much space and light now. The communal area serves different purposes with a TV area and a kitchen. It means even though someone might be watching TV you can still have conversations together. There's also still the lounge which we can use as a quiet area. There's a lot more space to store the kids' stuff and when they have friends round the space works so much better. We're living together in a different way."
A Home Extension for a Family Home in Hereford

"I love, love love, my house. We come in from the garden, sit at the kitchen island with all the beautiful sunlight and watch the sun setting through the windows, over an uninterrupted view. When people come they say: 'this is amazing'."
A New Home with Expansive Views over the Worcestershire Countryside

"We really looked forward to the build being finished and enjoying the house. What we didn't realise was that we'd enjoy it quite as much as we do. One of the things that's very important to both of us is a house that allows you live the way you want to live and this house really lends itself to social living. We do a lot of entertaining and it really is a very functional house and it flows. We're more than delighted with what we've got and we very much feel that it's a house that's unique to us."
A Reconfiguration of a Modern House with Extraordinary Views

"Our new house makes me smile every time I drive up the drive."
A Re-imagining of an Eighteenth Century Timber Framed House in the Malvern Hills

"My office is at the front of the building and I've got a lovely big apex window looking out, so I can watch the children, see who's coming and going and see what's going on."
Life-changing Business Premises in Rural Herefordshire

"The reason we love this space so much is because it's changed the way we live. We're using the extension as a family space where we can be cooking, talking, reading books and we're far more sociable as a family now."
A Home Extension for a Timber-Framed Family Home in Herefordshire